Apartments LIVIA
It does not matter what the time of year it is – you live in the heart of Jurmala!
Apartments
Contact Us
You live in the heart of Jurmala – in Apartments LIVIA. Step outside the garden gate, you make a few steps to the right into the tree -lined Smilsu Street, and you come to the well-known Jomas Street. There are a lot of pubs for different tastes, rows of traders and eternal festive atmosphere.
Going the opposite direction, a mere five – minute walk to the beautiful and ever-changing sea for enjoyment in every season.
The building was built in 1912 and belonged to Wilhelmine Kazaks, later it was sold to a German couple Bernhard and Pauline Lemke. With the changing of the socio-political system, the property was transferred to local men of power and for many years there was  a rest home "Friendship".
Nowadays LIVIA apartment building is located in Jurmala history and heritage protection area. During the reconstruction, which was completed in 2013 , historic building was perfectly preserved, highlighting the glorious woodwork – decorative fillings of pediments and tops on the peaks of the roof , which is typical of the Art Nouveau period.
During the alteration of the interior an ornamental painting on the wall lining boards was discovered which was covered by long centuries of dust. Now the fragment of it, carefully restored and framed, is put in a special place as an honorable witness of the history of the building. During reconstruction the restored version of the historic painting has appeared on the staircase wall, giving it a special atmosphere of the beginning of the previous century.
Choosing LIVIA apartments for independent living place or seasonal vacation home, you will get pleasure from the apartment LIVIA cozy and functional interior and the unique charm of the health resort town!
Single-bedroom apartments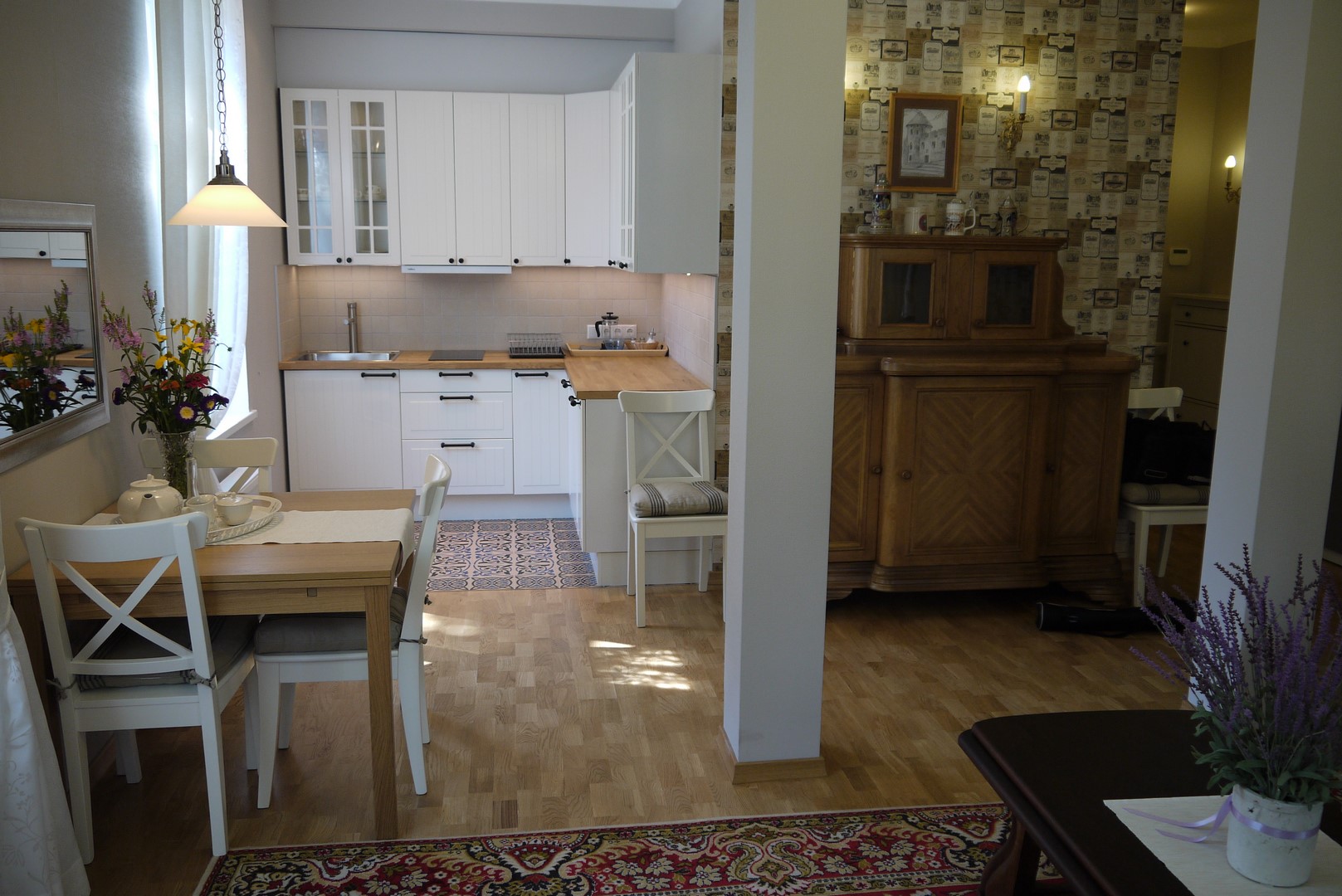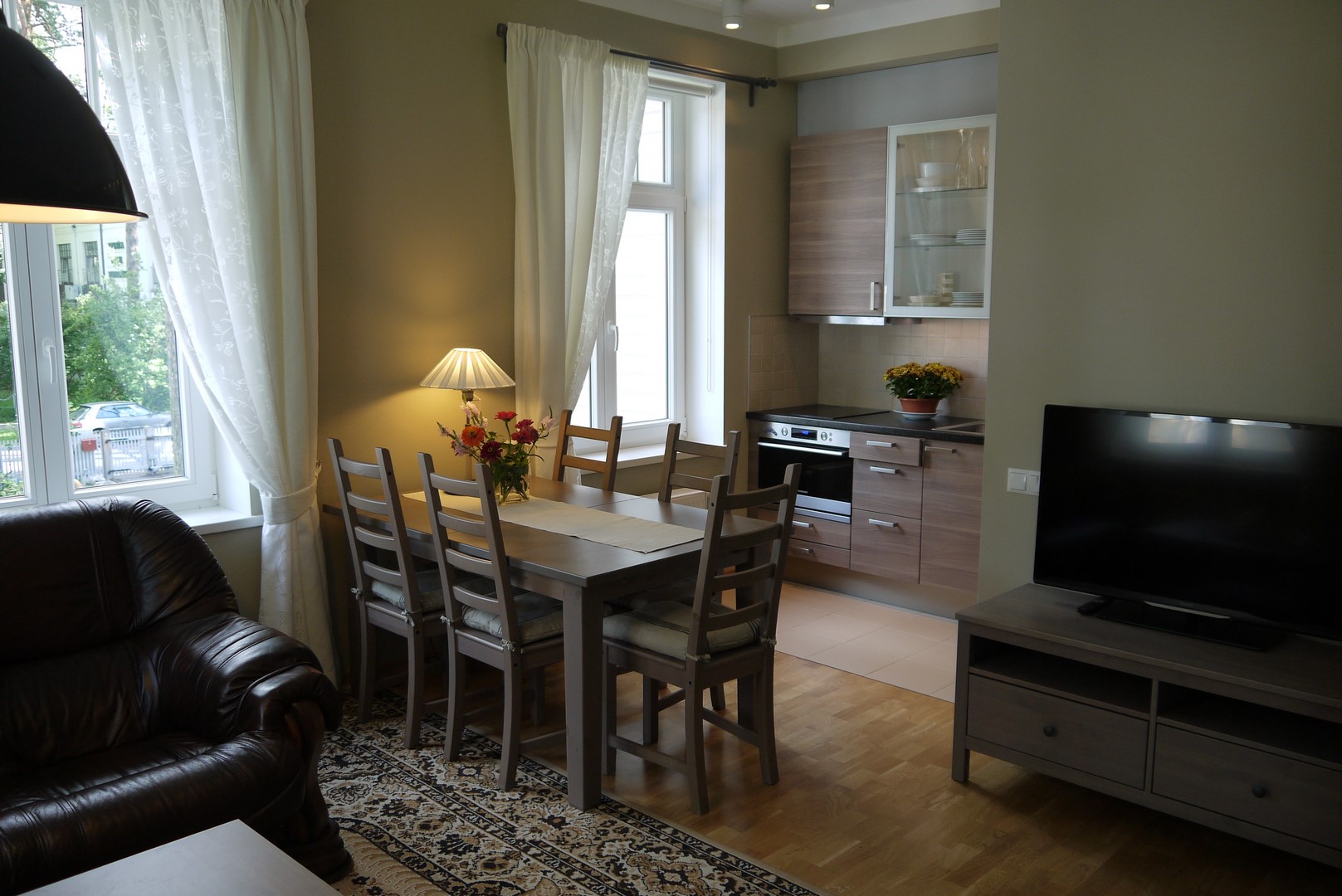 Double-bedroom apartments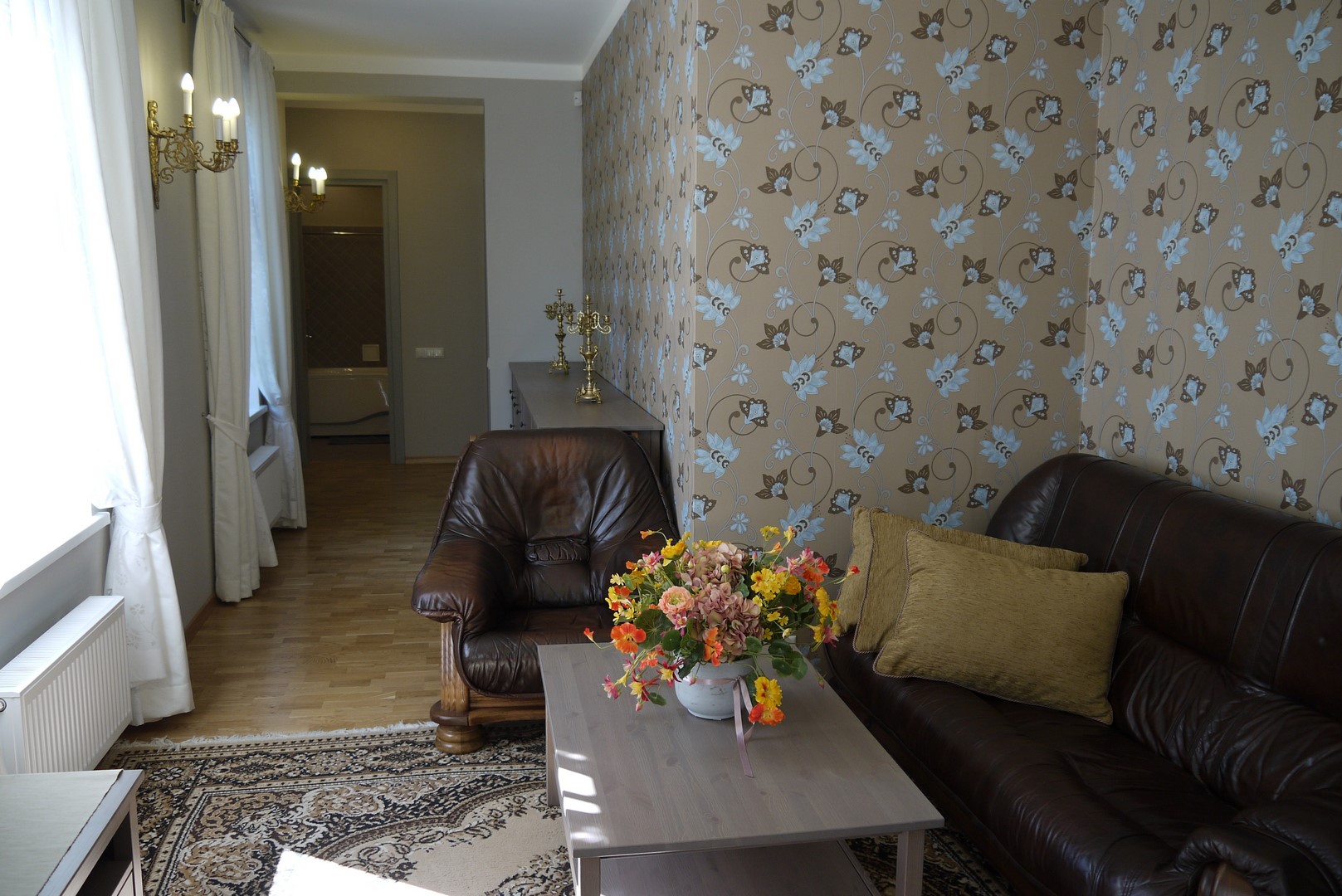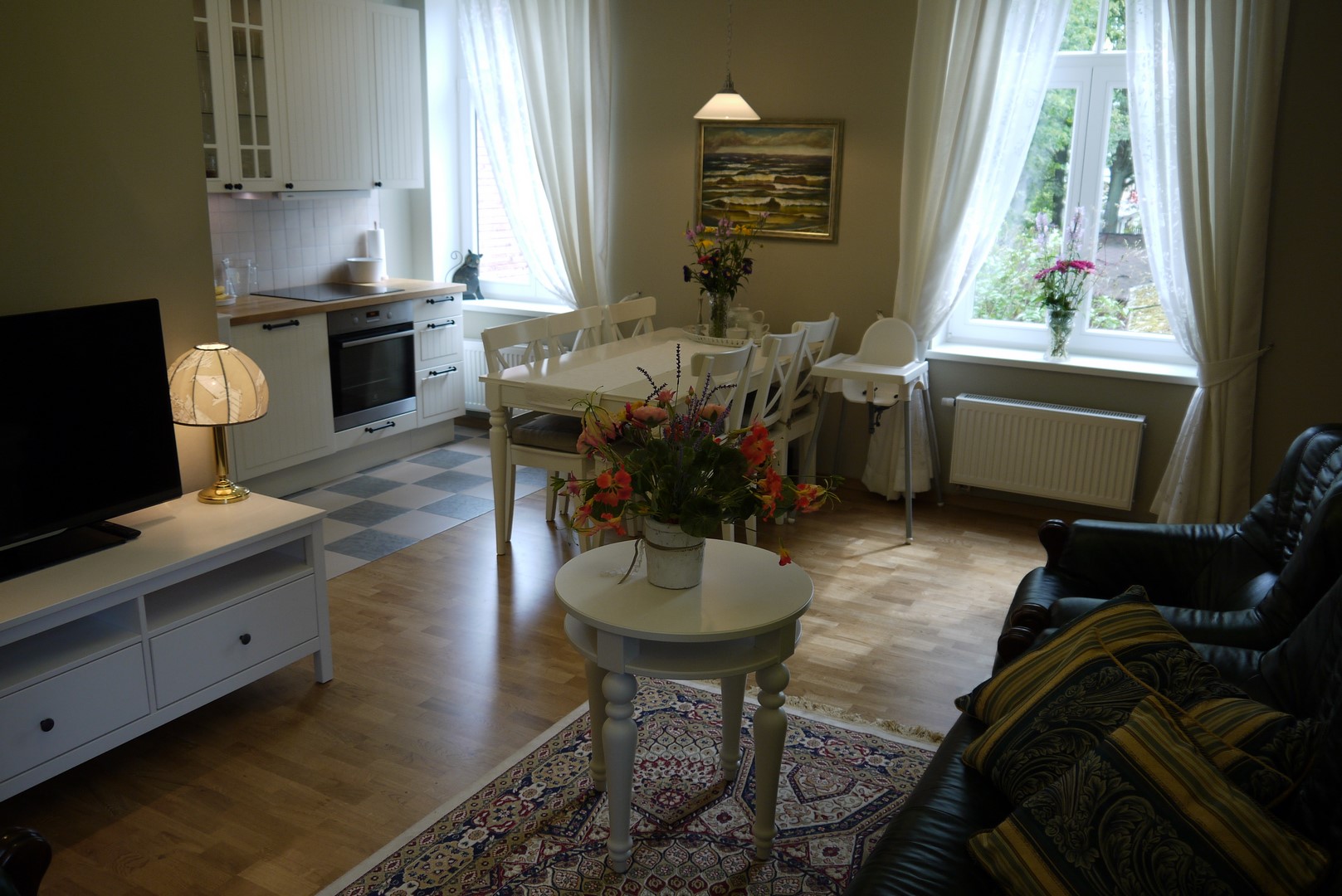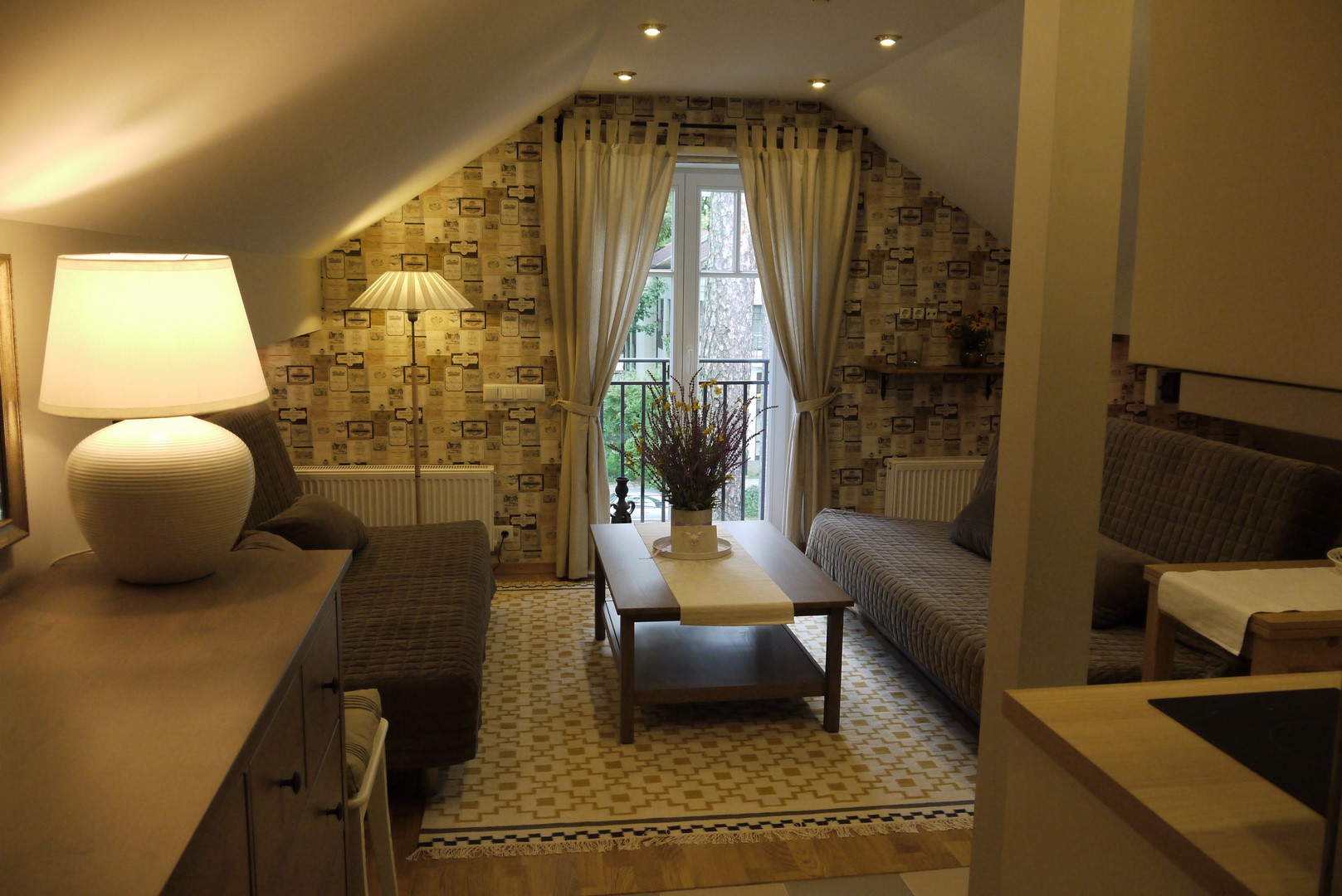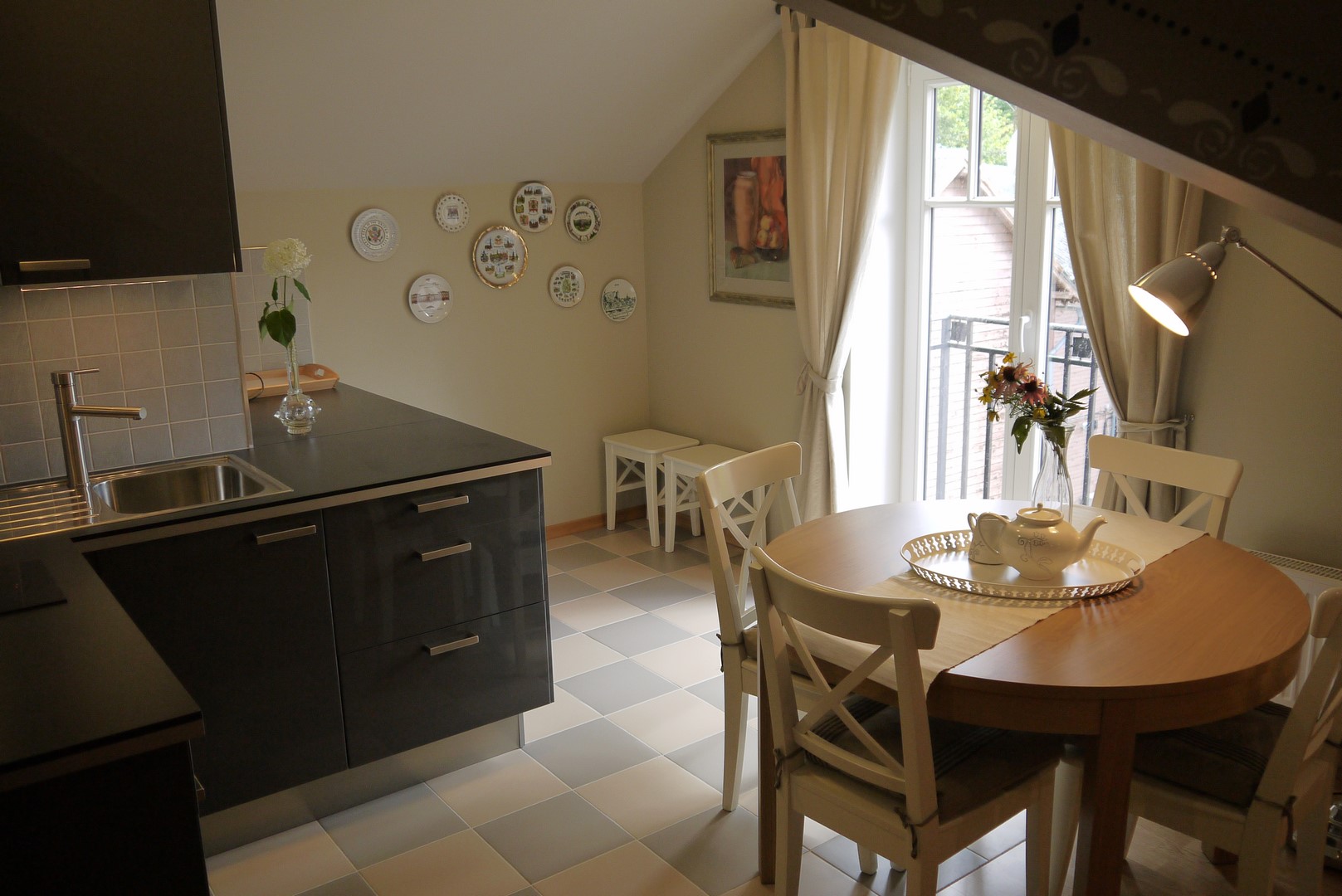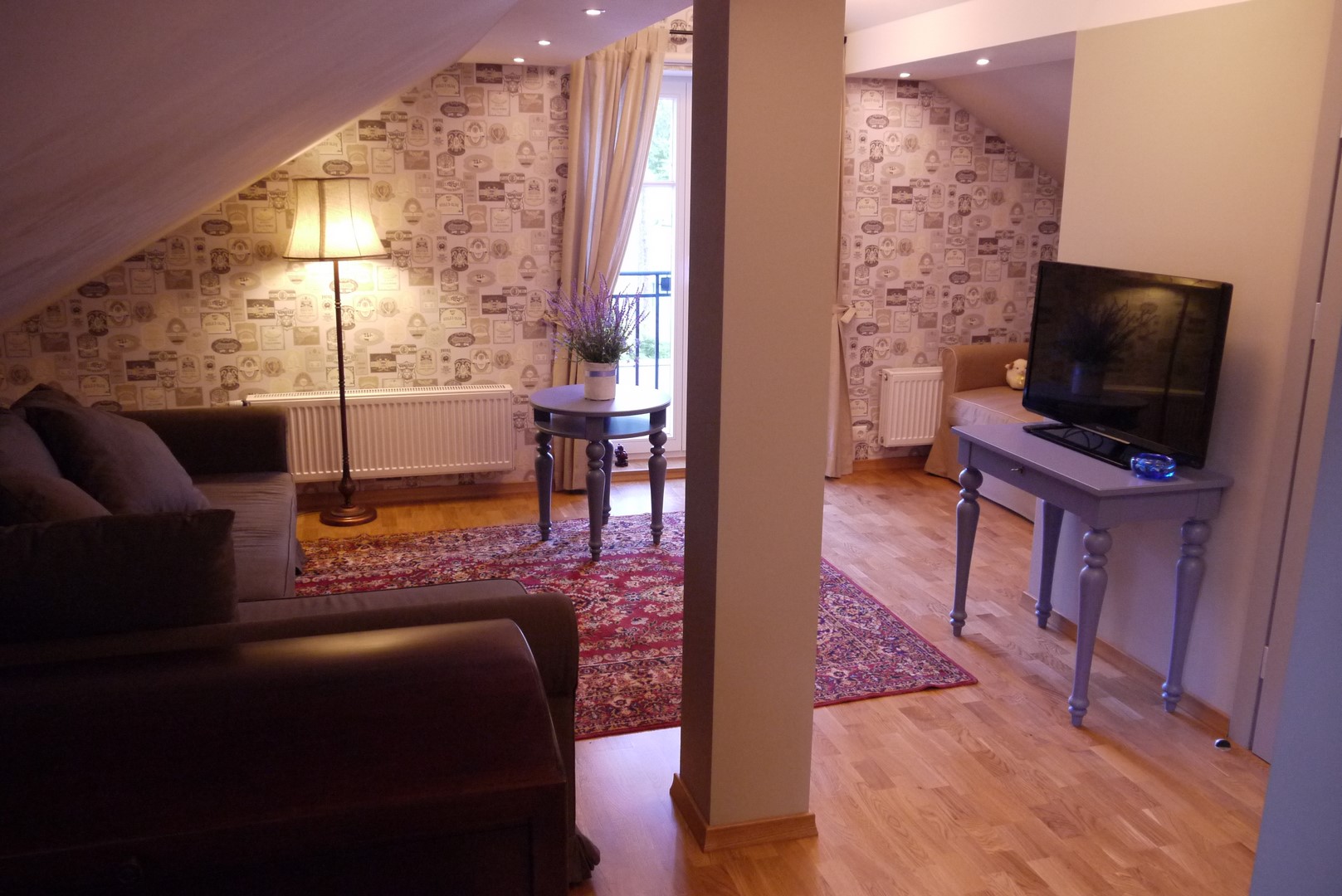 Very good location, clean apartments. Everything was very good! Highly recommend!
Gintare

Located in the centre but simultaneously quiet and secure. Host is very welcoming and always willing to help.
From UK

Everything was excellent. Perfect location between the main street and the beach. Comfortable and stylish room with everything you need. Place to park your car.
Andrius

Very clean, very good location. Tranquil and pleasant place. There is absolutely everything what you need in the kitchen. We had a great time there:)
Vital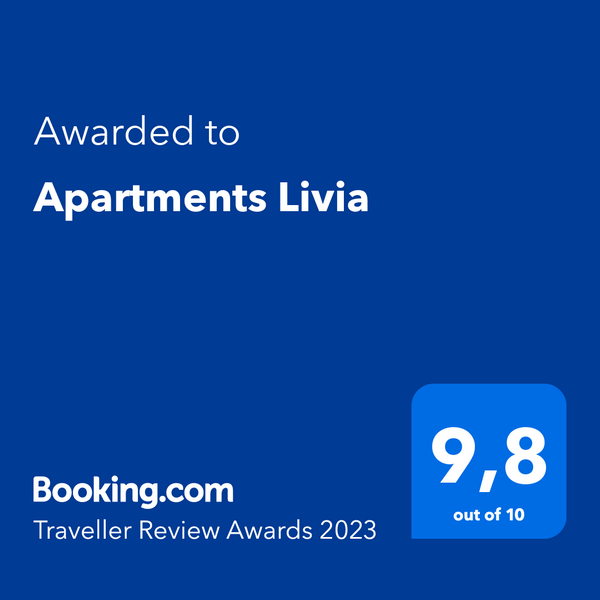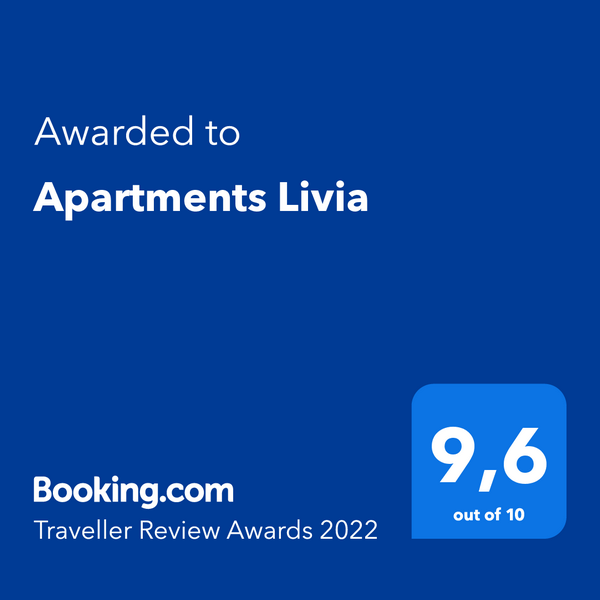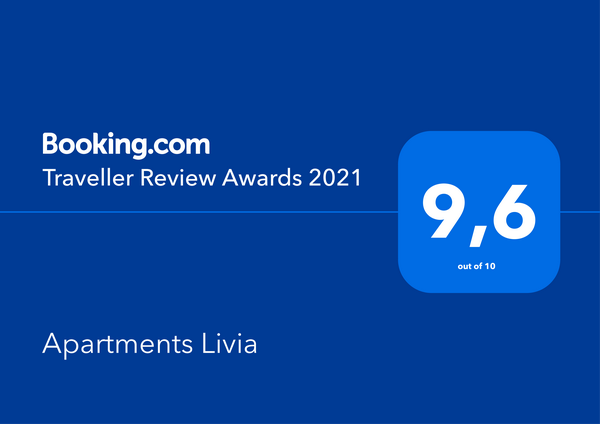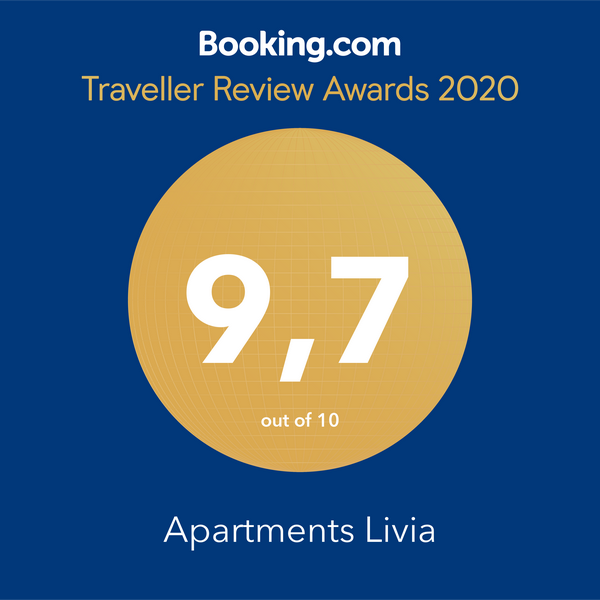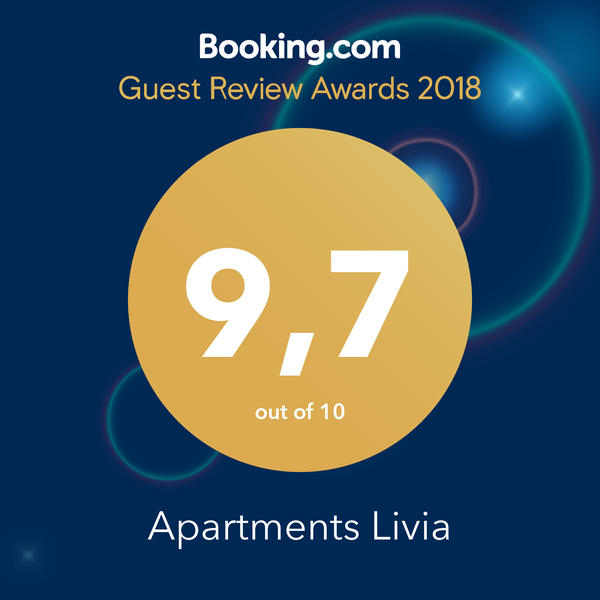 Address: Smilsu Street 10a, Jurmala, LV-2015, Latvia
E-mail: info@apartmentslivia.lv
Phone: +371 22 841 777